Our well trained staff include Social Workers, Licensed Professional Counselors, Psychoanalysts and Psychotherapists, The Philadelphia Consultation Center is well-equipped to match each individual with a therapist who is well-suited to meet his/her needs. We work with adults, adolescents, children, couples, and families and provide services regardless of race, financial position, sexual orientation or religious affiliation.
COVID-19 UPDATE: All PCC therapists moved to teletherapy platforms in March and continue to see clients for psychotherapeutic services. 
Tom Bonner, MBA, MA, NCC | Staff Therapist
Tom Bonner is a therapist and has been at PCC since August of 2017. Tom works with adults encountering problems with depression, anxiety, trauma-related stress, and various adjustment difficulties. Tom is a U. S. Navy veteran.
Areas of expertise: Depression, anxiety, trauma-related stress, adjustment difficulties arising from life transitions such as divorce, job loss or retirement, death of a loved one, and especially issues affecting veterans and family members of veterans.
Nikki Cohen, LSW | Staff Therapist
Nikki Cohen is a psychotherapist with a focus on talk therapy. She can work with you to help you better understand and accept yourself and improve your interpersonal relationships. Nikki's practice includes socially diverse individuals who may be struggling with life transitions, relationships, behaviors, identity, self-esteem, mood concerns, anger, guilt, and fear. She takes an adaptive approach to therapy, integrating collaboration, trust, and unconditional support with multiple evidence-based techniques to suit your strengths and goals. Through therapy Nikki can help you improve your ability to identify and cope with your emotions, thoughts, and behaviors, reducing feelings of hopelessness and bringing you a sense of control and power over your life. Most of all, she provides a safe and nonjudgmental environment where you can discuss and explore any and all of yourself and your experiences.
Areas of expertise: Self-Discovery, Acceptance, and Improvement; Sexuality; Relationship Dynamics; Anger; Changes/Transitions; Grief; Depression; Anxiety
Arielle Ettinger, LSW | Staff Therapist
Arielle Ettinger is a licensed social worker and psychotherapist. She began her studies at the Pennsylvania State University, earning a Bachelor's in Rehabilitation Human Services. She continued on to study clinical social work and the practice of psychotherapy at the University of Pennsylvania, where she earned her Master's of Social Work. She has experience working in outpatient settings with individuals, and group organized agencies, with areas of interest including anxiety, depression, grief and loss, trauma, interpersonal relationship difficulties, and mindfulness. Arielle takes a psychodynamic and relational approach, exploring how early life experiences and relationships support or bring obstacles to present life; she greatly values the therapeutic relationship built together as an important place for understanding to begin and healing to occur. By providing the space to gain a deeper personal understanding, Arielle's interest is to help those begin to value all unique parts of the self, find the capacity to experience and regulate difficult emotions, and work towards living a more authentic and vibrant life.
Areas of expertise: Anxiety, depression, grief and loss, trauma, interpersonal relationship issues, and mindfulness.
April Gagne, MA, MS, LPC | Staff Therapist, Group Practice Assistance Coordinator
April Gagne is a licensed professional counselor who has been practicing at PCC since 2012. April specializes in working with adults in their twenties and thirties. April's approach to therapy is compassionate and inviting, encouraging clients to really listen to themselves in order to better understand and begin to change the blocks in their lives. April received her degrees from the College of the Holy Cross, Boston College and Neumann University. April is currently in training at PSP.
Areas of expertise: Depression; anxiety; trauma; anger issues; relationship issues; life transitions; LGBTQ issues; integration of spirituality and faith with the therapeutic process; with a special focus on adolescents and young adults.
Ray Gourley, MALA | Staff Therapist, Group Practice Coordinator
Raymond Gourley is a psychotherapist who has been practicing at PCC for 15 years. He has experience working with individuals, couples, and families. Raymond received his degree from St. John's College, Santa Fe, NM. Raymond is a teaching assistant at PSP and has held several administrative roles in our organization. Currently he is PCC's Group Practice Coordinator.
Marie Hartke, MSEd | Clinical Supervisor, Staff Therapist
Marie Hartke is a certified analyst who has been practicing at PCC for many years. Marie is a senior training analyst, clinical supervisor and PSP faculty member; currently she is Vice President of the Board of Directors. In her practice she treats individuals and couples.
Areas of Expertise: Psychoanalysis.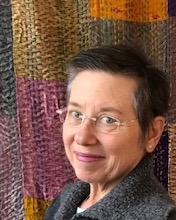 Margie Strosser, MFA, MSS, LCSW | Staff Therapist
Margie Strosser is a licensed social worker specializing in individual psychodynamic and relational therapy. Her approach is focused on self-understanding and self acceptance through the creative and empathic therapeutic relationship. Margie is feminist in orientation, and is a meditation practitioner. She was honored to work previously as a hospice social worker. Margie holds masters degrees from Bryn Mawr Graduate School of Social Work and Social Research and Columbia University School of the Arts.
Areas of Expertise:  trauma, life transitions, depression and anxiety, mindfulness, grief and loss. 
Evelyn White, LSW, MSS, MLSP | Staff Therapist
Evelyn White has been practicing as a Psychotherapist, Social Worker and Child and Family Advocate for many years. She has post graduate training in Cognitive Behavioral Therapy as well as Modern Psychodynamic Psychoanalytic Therapy. She has extensive experience working with children and adults coping with depression and anxiety, grief, loss, life transitions, chronic illness and relationship issues. Her focus is to assist individuals receiving services to access self-knowledge and improve their functioning and quality of life. In addition, she offers court ordered and voluntary co-parenting counseling to parents who are trying to develop positive communication skills in order to serve the best interest of their child/children.  
Areas of expertise: Depression, Domestic Abuse, Trauma and PTSD.